Western psychology has long known a person's life circumstances are largely shaped by the dynamics that live below the threshold of awareness.These subconscious dynamics greatly influence the quality of one's relationships with career, love, money, and health. Unresolved and even unconscious issues in one's family system rooted in the past can show up as personal or workplace challenges. The systemic constellation approach works with tacit knowledge, what you don't know you know, to bring untapped wisdom to light in a way that leads to new insights and useful possibilities. By bringing to conscious awareness the unknown dynamics behind old patterns and reoccurring limitations they can be better understood, addressed, and even transformed.
Participants are encouraged to bring a significant change they want to make in their life or a challenge they would like to resolve. Although we may not have to time to work with all the issues, we find that everyone benefits when a person works through a challenge that others can relate to. The systemic constellation methodology often provides a fresh, new perspective to a personal and/or professional concern. This new perspective releases creative energies that can lead towards a resolution, one that may have seemed obvious in hindsight but stayed hidden during the search for solutions.
When: Sunday, February 11, 2018, 1:00-4:30 p.m.
Where: Celebration Center for Spiritual Living, 2840 Graham Road, Falls Church, VA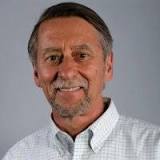 Facilitator: Harrison Snow has conducted over 120 constellation workshops. He has facilitated change management programs and coached professionals in 26 countries. His latest book is Confessions of a Corporate Shaman; Healing the Soul of an Organization.
What Participants Are Saying:
"It was so thought-provoking and emotionally deep. I think we all got a tremendous amount of benefit & insights"
"Thanks so much for introducing us to Constellation work. It was good to actually walk away with some insights. It's impressive stuff and your facilitation was superb."
"Thanks for the really great gift with my work last night!! The process really seemed to click for me and now I am enjoying a renewed sense of possibility and focus."
"I was coming to learn a tool (which I was thrilled to observe and begin understanding); what I wasn't expecting was such a powerful impact on me personally! It was also extremely moving to witness and participate in others' process. WOW!"
Investment: $35

Reservations: https://www.eventbrite.com/e/feb-11-making-friends-with-life-love-and-money-through-systemic-constellations-tickets-41057300491