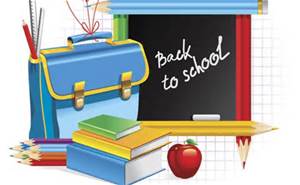 Two accredited classes will be starting in September:
Foundations of Science of Mind
Have you ever wanted to feel really empowered? Would you like to enhance your sense of connection with your Higher Power? Are you ready to discover your emerging direction and purpose and how to make it happen?
Join this powerful ten-week class for a journey of self-discovery within an experiential format of lecture, discussion, sharing, and process. You will learn spiritual principles and practices like meditation and affirmative prayer (spiritual mind treatment), and how to focus your intentions to create more powerful results that will change your life for the better forever.
Upon completion, you will have a solid foundation in order to deepen and grow in your studies, and you will be eligible to participate in additional certificated classes.
Text: The Science of Mind by Ernest Holmes
CSL Suggested Tuition: $295; Audit Tuition $105; Pay what you will
When: Thursdays at 7:00 p.m. beginning September 21, 2017 (plus one workshop TBD)
Spiritual Economics
Focusing on prosperity issues, the student of this class will gain a greater understanding of the basic metaphysical principles which govern our financial well-being. Participants will learn how to use these principles effectively in everyday life. This is a sensible, solution-oriented class and is appropriate for the new or advanced student. We will check in during the week to report on our prosperity consciousness and support each other in realizing and experiencing our Greater Good.
We will also participate in Unexpected Income tithing. Unexpected Income increases as our prosperity consciousness expands.
This is an accredited Science of Mind class that counts as an elective toward higher studies in Practitioner and Ministry coursework.
Text: Spiritual Economics by Eric Butterworth
Tuition: $100; CSL Registration fee: $20/student
When: Mondays at 7:00 pm beginning September 11, 2017, 8 weeks
Prerequisites: Foundations of Science of Mind or Beyond Limits