All events listed below are at Celebration Center Sanctuary, 2840 Graham Road, Falls Church, VA, 22042.
Events are no cost, with love offerings accepted.
Celebration Service Every Sunday Morning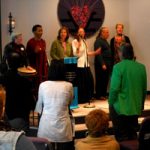 10:50 am – Noon: An encouraging talk from New Thought/Ancient Wisdom principles with opportunities for questions and comments. A brief meditation, reading, and Songs to Open Your Heart. The service is followed by a social hour with refreshments.
Monthly Sunday Evenings Services
All evening services are 6:30-7:30 pm.
1st Sunday:       Soundscapes with Woven Green
Experience the amazing healing benefits of live music meditation, as we collectively tap into the sacred energy of sound and transformative conscious intention setting. Using a powerful synthesis of ancient and modern sound healing instruments and techniques, Woven Green (http://www.wovengreenmusic.com/) creates a vibratory state designed to restore resonance in mind, body, and spirit.
Jim & Ashley Cash are a married couple that have devoted their lives to writing and sharing the music of Woven Green. Jim is a prolific songwriter and a strikingly versatile guitarist and multi-instrumentalist, his wife a powerful and captivating singer, guitarist, and percussionist. Together, the two create a magical alchemy that is truly uplifting and inspiring. Their music ranges from contemporary folk-rock singer-songwriter to ambient soundscape journeys using a combination of their own field recorded nature sounds, Native American flutes, percussion, and various stringed instruments.
Join us on the first Sunday of each month for this transformational time. Bring a yoga mat, pillow, and blanket if desired. Love offerings joyously welcomed.
2nd Sunday:     Taizé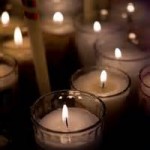 Taizé is a prayer of peace through simple songs and musical lines sung or chanted. Participants immerse themselves in the simple yet profound harmonies allowing themselves to go more deeply into the meditative experience in the music, offset by periods of silence and prayer.



3rd Sunday:      Evensong Service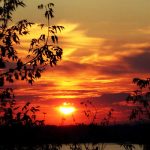 Immerse yourself in the experience of Evensong, an hour of affirmative prayer, meditation, chanting, and music to honor the setting of the sun.
Evensong is a worship service said or sung at the onset of evening to mark the close of day with gratitude and to compose the mind and renew the spirit for the coming week. Our Evensong is a peaceful, relaxing combination of prayer, meditation, and music. This precious gathering is serene … a coming together of Heaven on Earth and the Even Song's endless fulfilling of the Divine through the motion of the Universe. Give yourself a gift. Set the tone and intention of every third week within peace, grace and God centered living.
4th Sunday:      Drumming Circle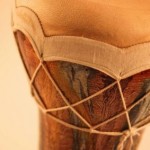 Feel a connection with ancestral spirits
Call in the Power of the four directions
Express through free-style drumming (or any percussion instrument)
Speak words of intention into the circle
Carry the Energy of this Circle into the world
For drummers, beginners, and those who just want to dance or just soak up the vibe.  However spirit moves one to be present. We have a few drums and other percussion instruments, but please bring your own if you have one.

5th Sunday:      Interspiritual Connections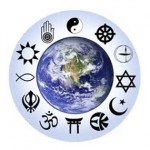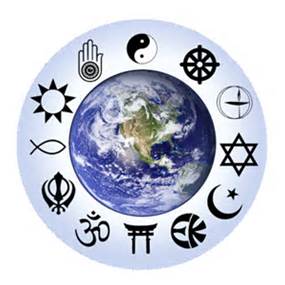 This Interspiritual contemplative circle provides an opportunity to abide in many faiths and traditions, while serving one another as a Channel in Agape Love…with receptive hearts and minds.
There will be a brief contemplation on the theme of the month. You will be invited to contemplate, and share if you so choose… We begin by entering the Sanctuary in silence… Our hour together includes melodic chanting, brief silent meditation, and reflective writing.
The Facilitator: Rev. Channahsorah is an ordained Interfaith Minister, chaplain, and a graduate of the Shalem Institute's Transforming Community: Leading Contemplative Prayer Groups and Retreats. Her callings are in bridge-building and fostering mutual understandings among people from various cultures, faiths, and traditions. May we ever be instruments of the Divine.
Monthly Sunday Afternoon
World Peace Meditation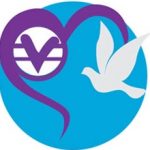 First Sunday of each Month, 12:30-1:00 pm. PEACE IN OUR LIFETIME is the Why.  PEACE NOW is the How.
Join groups from Switzerland, Ukraine, Germany, and other countries as we meditate simultaneously for world peace. Each month we'll meditate for specific countries and learn a bit about them. Join us the Drop In.  All welcome.